Home Page
Comprehensive Data
+

Tools to Support Your Research

Explore our phenotypic & genetic data for a particular mental disorder or explore our stem cell data.

New to the repository? Find everything you need to support your mental health research projects and grant applications.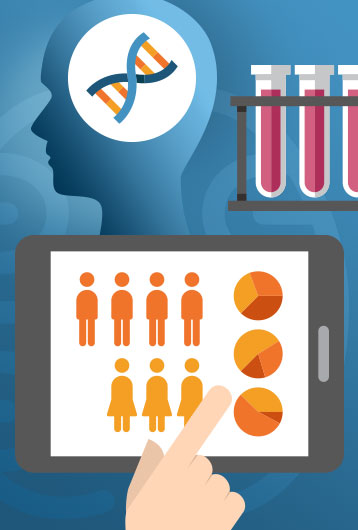 Featured Updates
July 28, 2021
iPSC 11.0 released data on 111 new subjects from Study 136 (PI: Hallmayer; R01MH100900), Study 146 (PI: Wernig; R01MH092931), Study 159 (PI: Muotri; 1R21MH10777-01), Study 166 (PIs: Tesar, Miller, Findling; R21/R33MH087877), and Study 200 (PI: Morrow; R01MH105442). The collection contains 758 subjects with 571 FCLs, 417 iPSCs, and 8 OEs.
July 28, 2021
iPSC 10.2 released data on 11 new subjects from Study 160 (PI: Brennand; 5R01MH101454-02). The collection contains 642 subjects with 493 FCLs, 332 iPSCs, and 8 OEs.
June 30, 2021
Eating Disorders v3.01 released – Added 5,009 dbGaP linking ids to the alt_id file (alt_id_type = dbgap_id) for Study 129. The dbGaP Collection is phs001541.v1.p1.
May 18, 2021
Eating Disorders 3.0 is available with data from Study 96 (PIs: Attia, Steinglass; R01MH085921) and Study 129 (PI: Bulik; Anorexia Nervosa Genetics Initiative/ANGI Project). This update adds 5730 individuals, all with DNA available. The distribution total is 8624 subjects, 7300 with DNA available.
March 03, 2021
New Annotated Manual for DIGS v4.0. We have created and shared an updated manual for the Diagnostic Interview for Genetics Studies (DIGS) v4.0. This manual is annotated to include variable names within the context of the interview form. The annotated manual can be found here.