Home Page
Comprehensive Data
+

Tools to Support Your Research

Explore our phenotypic & genetic data for a particular mental disorder or explore our stem cell data.

New to the repository? Find everything you need to support your mental health research projects and grant applications.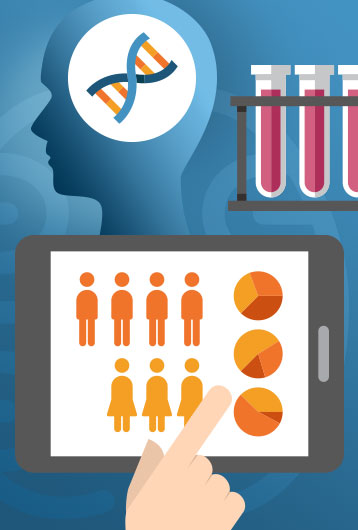 Featured Updates
August 14, 2020
Suicide Distribution 2.0 released data and DNA on 3,389 individuals from Study 141 (PI: Coon; R01MH099134).
August 01, 2020
In August 2020, RUCDR Infinite Biologics, one of the world's largest academic biorepositories and a leader in biobanking, bioprocessing, and analytics, relaunched as Infinity BiologiX (IBX) after the sale of its business and assets by Rutgers University. The IBX team, including more than 400 scientists and technicians, will continue to operate at the Rutgers campus. NRGR issued a sub-award to IBX to maintain biomaterial collection, processing, and storage. Read the full press release here.
July 29, 2020
Controls Distribution 9.0 released data on 91 individuals from Study 167 (PI: Lieberman; HHSN271201200007I, HHSN27100003).
March 02, 2020
RDoC Distribution 2.0 released data on 1992 individuals from four Studies: 70 (PI: Bilder; 1UL1RR024911), 142 (PIs: Pearlson, Keshavan, Tamminga; R01MH096913-01A1), 154 (PIs: Krystal, Sanacora, Nurnberger, Lisanby, Matthew, Murrough, Calabrese; HHSN2712011000061), 171 (PI: Roberson-Nay; R01MH101518).
March 02, 2020
OCD Distribution 5.0 released data on 645 individuals from four studies: 110 (PIs: Storch, Geller; R01MH093402, R01MH093381), 119 (PI: Simpson; R01MH045436, R01MH045404), 138 (PI: Nestadt; R01MH097993-01A1), and 152 (PI: Marsh; R01MH104648-0).