Home Page
Comprehensive Data
+

Tools to Support Your Research

Explore our phenotypic & genetic data for a particular mental disorder or explore our stem cell data.

New to the repository? Find everything you need to support your mental health research projects and grant applications.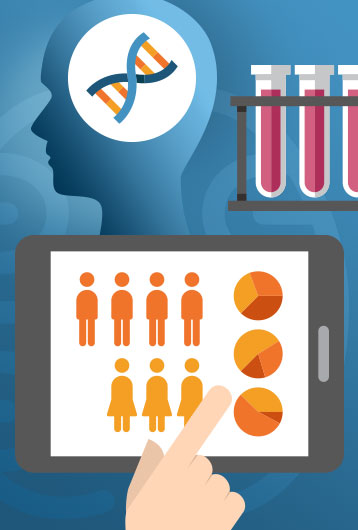 Featured Updates
July 29, 2020
Controls Distribution 9.0 released data on 91 individuals from Study 167 (PI: Lieberman; HHSN271201200007I, HHSN27100003).
March 02, 2020
RDoC Distribution 2.0 released data on 1992 individuals from four Studies: 70 (PI: Bilder; 1UL1RR024911), 142 (PIs: Pearlson, Keshavan, Tamminga; R01MH096913-01A1), 154 (PIs: Krystal, Sanacora, Nurnberger, Lisanby, Matthew, Murrough, Calabrese; HHSN2712011000061), 171 (PI: Roberson-Nay; R01MH101518).
March 02, 2020
OCD Distribution 5.0 released data on 645 individuals from four studies: 110 (PIs: Storch, Geller; R01MH093402, R01MH093381), 119 (PI: Simpson; R01MH045436, R01MH045404), 138 (PI: Nestadt; R01MH097993-01A1), and 152 (PI: Marsh; R01MH104648-0).
March 04, 2019
NRGR Launches New Website
December 13, 2018
The PsychENCODE Consortium is a collaboration between 15 research institutes working to provide an enhanced framework of regulatory genomic elements in individuals with neuropsychiatric disorders. The collaboration has resulted in a comprehensive set of manuscripts published in Science providing new insights into the biology of the developing, adult, and diseased human brain.
October 11, 2018
22q11.2 Dist. 1.3 includes updated diagnostic data for subjects from study 111.
February 28, 2018
iPSC Dist. 10.0 includes data from Study 132/Site 502 (PI: Rapoport) and Study 165/Site 369 (PIs: Song, Margolis). In Study 132, there are 44 individuals from 17 families, iPSCs lines, and 44 fibroblasts. In Study 165, there are 4 individuals from 2 families, 9 iPSCs lines, and 0 fibroblasts
February 27, 2018
Anorexia Nervosa Dist. 2.0 contains 2891 records in 849 families from Study 24 and Study 98, including dummy pedigree connector records. N=1569 subjects have DNA. Version 2.0 adds n=860 new subjects from Study 98 (PI: Klump), n=364 with DNA.